Buying eBells
eBells are available to order and will normally be dispatched within two weeks of payment. However eBells are time-consuming to manufacture, and we are a not-for-profit cottage industry, so please be patient. We will advise you of the date of dispatch, and any delays.
Ordering eBells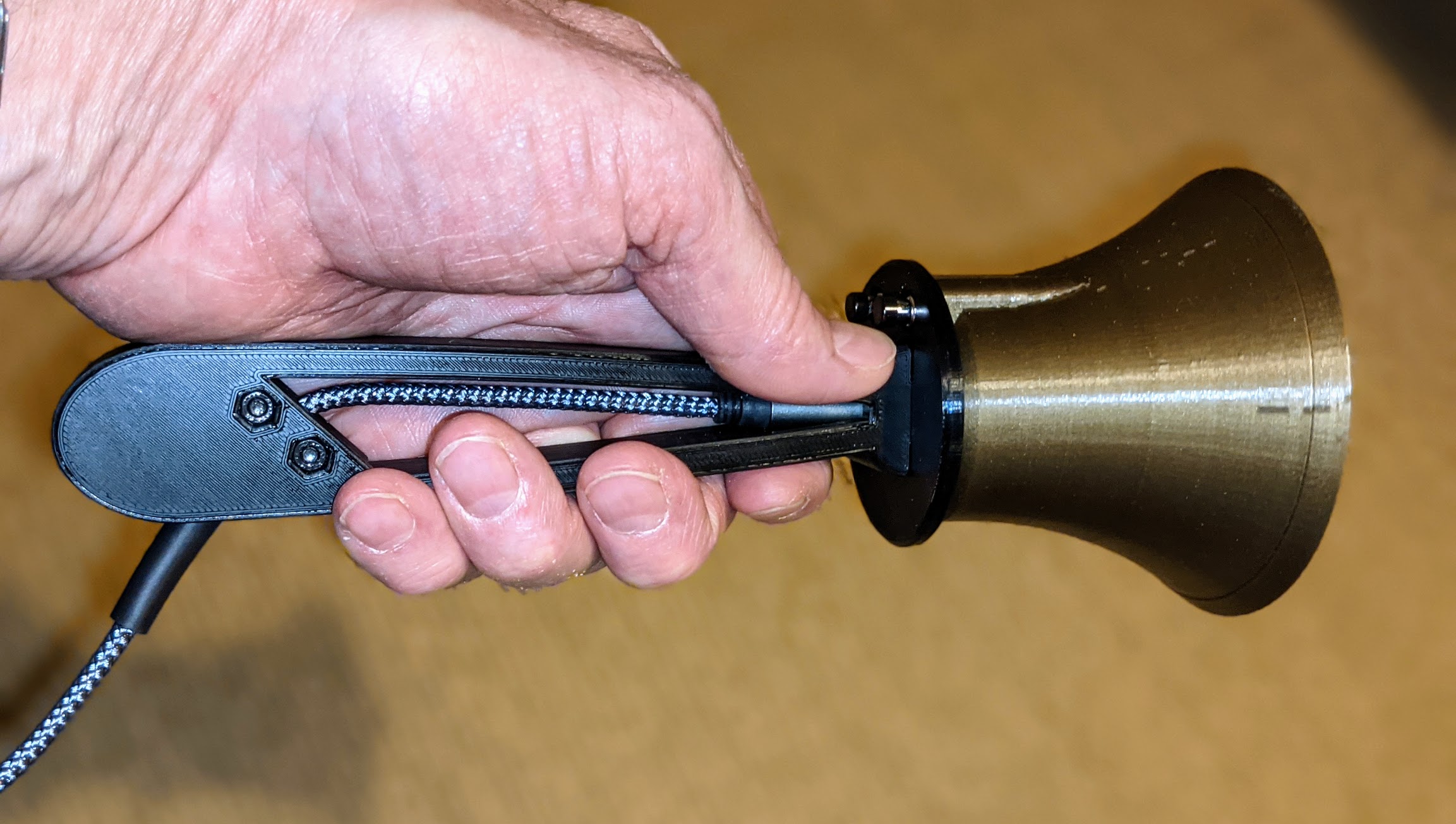 Special Offer
We are pleased to offer an option to buy the paperback edition of Change-Ringing on Handbells (Volume 1: Basic Techniques) by Tina Stoecklin and Simon Gay, at a discounted price of £15 (the normal price is £20).
The book covers change-ringing on handbells from the very beginning up to Kent and Oxford Treble Bob Major. More information about the book can be found at https://www.handbellringing.co.uk/change-ringing-on-handbells-volume-1-basic-techniques
If you would like to add a copy of the book to your order, please let us know. The book will be added to your parcel, so there is no additional postage charge.
Subsidised eBells for Young Ringers
ART, in conjunction with The Central Council, has launched a scheme to enable ringers under the age of 25 to buy eBells at the greatly subsidised price of £25 per pair. The Whiting Society has generously sponsored the scheme with £2,000, and further sponsorship is being sought from other associations and individuals. If you are a young ringer, would like to nominate one, or would like to help sponsor the scheme, further details can be found on the ART website.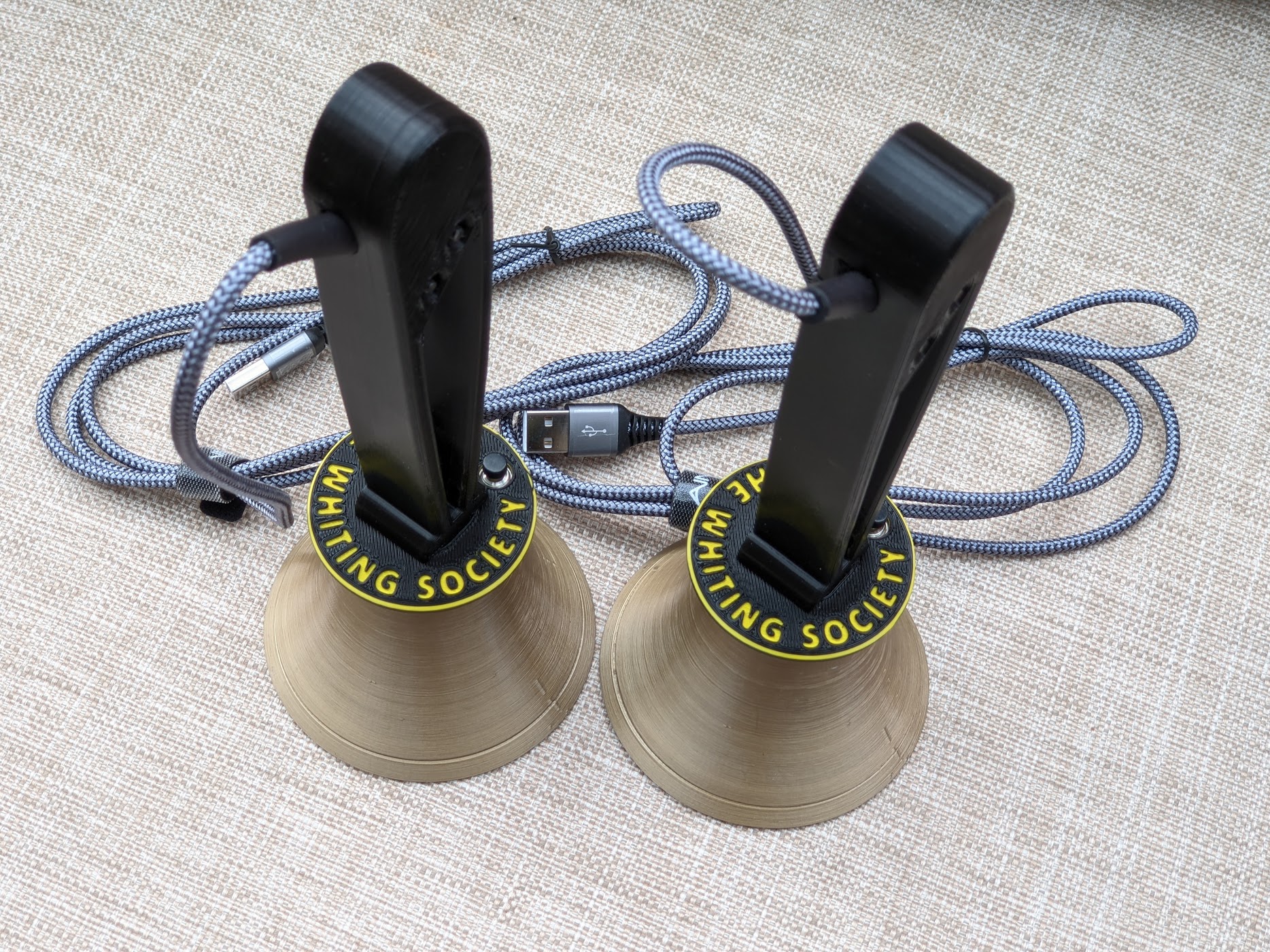 Whiting Society sponsored eBells
---